Instructions for Visiting Astronomers on Mission to Chile
IMPORTANT: due to the ongoing sanitary crisis, ESO Operations are currently not running per their normal state, and travel restrictions do apply. Trips to the Observatory are currently suspended and we kindly ask that you do not submit any travel form at this stage. As normal operations resume you will be informed about the way that your observations can be performed. Thank you f or your understanding and your patience.
I. General
During their official mission in Chile, Visiting Astronomers are subject to the authority of the ESO Directorate. This does not apply to any private stays.

Visiting Astronomers must refrain from acts prejudicial to ESO under the Convention between Chile and ESO. They shall refrain from public declarations or activity. They shall not sell anything brought by them to Chile.

Astronomers visiting La Silla/Paranal should be in good health and fully able to work and stay at an altitude of 2.600 m and should be free of heart problems, cancer, tuberculosis, diabetes or other chronic diseases which might require specialist's treatment.

Driving in Chile is permitted with any National Driving Licence if the stay in Chile is less than 3 months. For a longer stay a National Driving Licence together with an International Driving Permit is required.
The use of a car at the Observatory site will only be allowed if a valid driving licence is presented when checking in at the Observatory.

Before leaving La Silla / Paranal and/or the Guesthouse in Santiago, Visiting Astronomers shall settle their personal accounts.
Since advances cannot be given, it is recommended that they carry along sufficient funds for both minor personal expenses and further journeys after the completion of their mission (money exchange is possible at Chilean airports).

Mailing address during the Visiting Astronomers' stay in Chile:
European Southern Observatory, Casilla 19001, Santiago 19 - Chile.
Every Friday there is a diplomatic bag leaving the ESO office in Garching and one leaving from Santiago. In compliance with international agreements, Visiting Astronomers are only allowed to use this bag for sending observational material or letters. ESO reserves the right to open and check all mail and parcels.

Important: Visiting Astronomers should make themselves familiar with the ESO Policy for email usage at the telescope sites.

While organising your trip to the Observatory, ESO collects some of your personal information for logistical purposes. Our notice about data protection will give you more details about the way we internally handle this information.
II. Instructions for Travel Arrangements

At least two months before the start of the observing mission, every Visiting Astronomer traveling to the ESO observatories in Chile will have to submit a Travel Form which will be handled by the VAtravel Office (vatravel@eso.org). This procedure does not apply to ESO staff, nor to fellows and students at ESO.
Upon submission of the Travel Form an automatic confirmation of receipt will immediately be returned by email. If this email confirmation is not returned, VAtravel@eso.org should be contacted.

The Travel Form contains the essential information concerning the observing run, the personal data of the observer and the requested flights to and from Santiago.


Any personal information provided in the Travel Form will be treated in a strictly confidential manner. Some nationalities require a visa to enter Chile. If the Visiting Astronomer specifies on the Travel Form that they need a visa, VAtravel will send an official letter to the traveler certifying his status as Visiting Astronomer at ESO for the length of the observing mission. VATravel is not supposed to intervene and contact an Embassy or a Consulate.

Note: For visa requirements, please consult http://www.wordtravels.com/Travelguide/Countries/Chile/Visa. (This link is provided for general information only. ESO cannot be held liable for the contents of this page.)

In accordance with the information provided in the Travel Form, ESO will book the international flights and arrange for the accommodation and local transport in Chile. Therefore Visiting Astronomers are requested to fill in the form in a timely fashion, accurately and completely. Any extra costs arising from wrong or late information provided in the Travel Form will be charged to the Visiting Astronomer. If these instructions are not followed ESO reserves the right to cancel the observing time.

ESO will normally book the most economical direct flights to/from Chile. Any travel arrangements including additional trips or stopovers on the way, can upon request also be booked by ESO, an eventual difference in fare shall be borne by the Visiting Astronomer. If a Visiting Astronomer books his own international flights, ESO will reimburse an amount limited to the equivalent of the most economical direct return flight to Chile. When submitting the Travel Form, the Visiting Astronomer shall provide under the item 'Additional Information' all necessary data regarding additional trips/stopovers and other non-standard requests, such as special meals, etc..

Once the flights requested in the Travel Form have been confirmed, the ticket will be issued. Unless absolutely necessary, it will not be possible to change the ticket once issued. The information provided on the Travel Form regarding the Visiting Astronomer's preferred airline is not compelling. ESO reserves the right to book flights on other airlines if more favorable financial conditions are offered.
Any delays of the scheduled flights, due to unforeseen circumstances shall be reported as soon as possible, either to the ESO Guesthouse in Santiago and to VAtravel@eso.org in Garching (fax and telephone numbers are provided at the end of the present document). Due to the ever-present risk of late delivery of checked-in baggage upon arrival in Santiago, it is recommended to carry in hand-luggage all essentials, and in particular the documents concerning the observing programme.


Transport schedules within Chile foresee an overnight stay in the guesthouse in Santiago upon arrival and before the departure (If the stay at the ESO guesthouse exceeds two nights in total because of a request by the traveler, the extended stay will be charged). For information about taxi transports from and to the airport in Santiago, please see details at the end of this document.


Special transport to/from the observatories are exceptionally approved when domestic flights do not match the schedule of the ESO shuttle to/from the observatory. The traveller should request this transfer using the comments field in the travel form.
To/ from Paranal, ESO will arrange the extra taxi but visiting astronomers not financially supported from ESO shall be charged. This transfer (one-way) per person costs 90.000CLP.
To/from La Silla, ESO cannot arrange the extra taxi for travellers or cover this extra cost. The travellers are responsible to organise and settle the price of the taxi to/from La Silla.


As a rule ESO will book the national flights to the observatories for all Visiting Astronomers, including those not financially supported by ESO. This is in order to ensure that the national flights match with the surface transports to the observatories. If applicable, the costs will be debited to the observers before departure from Chile.


When planning their trip to Chile, Visiting Astronomers must follow the requirements specified below. Any deviations require prior approval by the observatories.
Requests for approval must be sent to VAtravel (vatravel@eso.org) well before the Travel Form is submitted. Non-compliance with these instructions may result in the cancellation of the observing time.



a) The requested presence at PARANAL before the start of the observations depends on the instrumentation used:

| | |
| --- | --- |
| | |
| All other UTs instruments | |

Please note that for Paranal due to the tight logistic situation earlier arrival at the observatory cannot be accommodated. Similarly, Visiting Astronomers are required to leave Paranal immediately after their last night. For the stay in Santiago, please also consult paragraph IV, 5.


b) The presence of the Visiting Astronomer at LA SILLA before the start of the observations depends on the transportation schedule.
Ground transportation between the observatory and the airport in La Serena and vice versa will be available from Monday to Friday only. In general, the Visiting Astronomer will arrive 48 hours (2 days) before the start of observations, and may leave the site immediately after the observations or up to 2 days. (Ground transportation does not work during weekends).

For more information on the Observatories, please check the La Silla and Paranal web pages.

c) Visiting Astronomers conducting the observations have to be either the PI or one of the Co-Is of the corresponding ESO programme.

d) As a rule only one observer per observing run is accepted in Paranal and La Silla. Requests for additional observer(s)
must include a scientific justification for the presence of multiple observers and the names of the proposed observers. Requests must be sent to VAtravel (vatravel@eso.org). Requests that are not submitted in due time may not be considered.

ESO will normally cover the expenses for one observer only. For GTO observers, ESO will fully support one Visiting Astronomer every 8 nights of the total GTO time allocation per Period. Under exceptional circumstances, ESO may make a contribution to the travel and/or board and lodging costs of additional people.

e) In order to encourage the participation of students during observing runs in La Silla/ Paranal, ESO may support the travel and/or board and lodging for a second observer provided that:

the student is directly involved in the observing program
the length of the observing run is 3 continuous nights or longer

For health and safety reasons long-term visitors are not allowed to stay at the telescope site(s) for more than two weeks in a row. After that, a rest period at sea level of 2 to 3 days must be planned, before the next period at the high site can start. The 2 to 3 days break can be spent in Antofagasta, La Serena, or Santiago.

III. Observing Run at La Silla/Paranal
Visiting Astronomers execute the programmes accepted by ESO, and may deviate from these only under exceptional circumstances, and after approval by the ESO Directorate.


Visiting Astronomers bringing along special equipment must inform the ESO Logistics Office in Garching (gar.log@eso.org) at least 6 weeks in advance of the complete list of all items to be shipped. They will receive information concerning transport, import, and export procedure. While ESO may provide assistance in every aspect of the transport and customs procedures, this can only be done well in advance of the arrival of the visitor. ESO cannot give any guarantee concerning transport or customs clearance.

In case a Visiting Astronomer intends to transport his/her own equipment to the observatory, ESO may assume all or part of the corresponding costs.


At Paranal, support astronomers will assist Visiting Astronomers with the preparation of their observation blocks and in the execution of their observations.
In the new operations model implemented at La Silla in October 2009, the presence of dedicated scientific support staff on-site is not foreseen. Visiting astronomers will be introduced to the Observatory by System Engineers, and observations will be supported by trained Telescope Instrument Operators. Observers should clarify any queries before arriving on the mountain, using the e-mail entry point lasilla@eso.org.
More details are given in the June 2009 issue of the ESO Messenger, and on the Science Operations pages.


All observational data obtained with the ESO telescopes remain the property of ESO. At the end of their observing run and before leaving the observatory, Visiting Astronomers are requested to fill in a web-based end-of-mission report form.


ESO Chile staff astronomers like to meet astronomers from abroad and would therefore appreciate if Visiting Astronomers could make it possible to stay an extra day in the Santiago Headquarters to meet them and possibly also colleagues from Chilean universities. The presentation of a talk would also be very welcome. Please contact the ESO Colloquium coordinators in Santiago at colloquia@eso.org.
IV. Publications
Publications based on observations collected at the ESO Observatory should mention in a footnote on the first page "Based on observations collected at the European Southern Observatory, Chile" including the corresponding observing proposal which should clearly be identified by its ESO number (example: ESO No. 070.A-0555).
Please notify the ESO Library at esodata@eso.org upon acceptance or publication of a paper based on ESO data, including the bibliographic reference (article title, authors, journal title, volume, year, pages) and the program IDs of the data used.


V. Financial Conditions
The ESO financial support is only granted to astronomers affiliated to institutions in the ESO Member States at the time of the observations.
Astronomers working in an ESO non member institution with 'multinational character' are only financially supported, if their salaries are directly paid by an ESO member state organization or agency. In this case a corresponding confirmation has to be provided by the astronomer.
In exceptional cases, e.g. short term stays in a non member state institution, it can be decided on a case by case basis, as to whether the astronomer is supported from ESO funds.


To Visiting Astronomers who are fully or partly financially supported, ESO shall provide free board and lodging in the Guesthouse in Santiago and at Paranal or La Silla for the observing period. In case there is no room available in the Guesthouse hotel accommodation will be provided. Expenses incurring to ESO due to unexcused no-show of a Visiting Astronomer shall be charged.


Any additional reimbursable non-private costs can be claimed by filling in the travel expense claim. This claim should be sent to VAtravel at ESO Garching within six months after returning from Chile. Claims submitted after this period will not be reimbursed. Travel claims must be supported by the ticket stubs and receipts (this does not apply for passport or visas costs). There is no daily allowance for observing trips. As a rule the most economical air, train or bus ticket will be reimbursed. If the Visiting Astronomer prefers to travel by private car or taxi to/from their local airport, the equivalent of a train ticket (2nd class) or other public transportation will be reimbursed.


Visiting Astronomers carrying out scientific work at the ESO observatories in Chile will be insured for Accidental Death, Accidental Permanent Disability, and Urgent Medical Care.

The guarantees shall apply during the journey from the usual residence of the Visitor to the place where the mission has to be fulfilled, upon arrival on this place until the moment the Visitor leaves after fulfillment of the mission and during the return journey, from the place where the mission has been fulfilled to the usual residence of the insured person.
In case of Accidental Death - a lump sum of € 64.000,- shall be paid.
In case of Accidental Permanent Disability - a lump sum of € 128.000,- shall be paid, if the degree of permanent disability is more than 2/3 as a result of an accident that occurred during insurance period. If the degree is below 2/3, but higher than 1/3 the above amount shall be adapted according to the medically recognized degree of disability. If the degree of disability is less than 1/3, no payment shall be due.
Medical Care - Expenses for urgent medical care are reimbursable in conformity with Article 16 - 19 of the ESO Group Insurance contract, with a maximum of € 5.200,-. In case of accident, these amounts will be doubled. Reimbursement of medical expenses is only possible on presentation of the relevant certificate issued by the attending physician. Reimbursement should be requested through VAtravel at ESO Garching.
The insurance coverage through ESO does NOT apply to:
Any stay or travel outside to the Observatory (e.g. private activities, holidays, etc.). The Visitor is advised to take out an adequate travel insurance for these activities.
Any stopover/additional trip during the international flight considered a deviation of the standard request (see section II. 2.) (e.g. night/s spent in a place requested by traveler)
International observers going to 2.2m telescope at La Silla. These travelers are insured by The Max Planck Gesellschaft.
Chilean astronomers with Observing Programmes allocated as " Non Chilean time" going to 2.2m telescope at La Silla. These travelers are insured by The Max Planck Gesellschaft.
In case Visiting Astronomers carry in their hand-luggage any equipment of substantial value to be used, they should inform VAtravel at ESO Garching before the journey so that the appropriate customs formalities can be arranged.
5. When free board, lodging, and travel are not provided by ESO, the charges are as follows:
| | |
| --- | --- |
| Lodging in ESO Guesthouse Santiago (breakfast included) | € 65 |
| Main meal in ESO Guesthouse Santiago | € 15 |
| 24-hour stay at La Silla | € 65 |
| 24-hour stay at Paranal | € 65 |
| Round trip air transfer to/from La Serena | € 130 |
| One-way surface transport La Serena - La Silla | € 25 |
| Round trip air transfer to/from Antofagasta | € 250 |
| One-way surface transport Antofagasta - Paranal | € 25 |
| Transfer (one-way) within Santiago per person (appr.) | € 28 |
| Transfer (one-way) from/to Paranal per person (appr.) | CLP 90.000 |



Prices are indicative and subject to fluctuation in airfares and exchange rates.

Astronomers are asked to settle their bills before leaving Chile.
Credit cards (Euro/Master, AMEXCO and VISA) are accepted at ESO.
Otherwise payment should be done preferably in Euro (cash). Payments in US$ (cash) are also accepted.



Important Addresses
ESO Office Garching
Karl-Schwarzschild-Str. 2
D-85748 Garching bei München
Phone:
(+49 89) 3200 60 (operator)
(+49 89) 3200 6473/6869 (OPO)
(+49 89) 3200 6553 (VAtravel)
Fax:
(+49 89) 320 2362

---

ESO Office Santiago
Alonso de Córdova 3107
Vitacura
Casilla 19001
Santiago 19
Phone:
(+56 2) 2463 3000
Fax:
(+56 2) 2463 3101

---

ESO Guesthouse Santiago
Rey Gustavo Adolfo 4634
Las Condes
Phone:
(+56 2) 2208 4254
(+56 2) 2207 9785
Fax:
(+56 2) 2228 9333

---

ESO Office Antofagasta
Avda. Balmaceda 2536 - of. 504
Edificio 'Don Guillermo'
Antofagasta
Phone:
(+56 55) 2260 032
Fax:
(+56 55) 2260 081

---

ESO Paranal
Phone:
(+56 55) 2435 100

Fax:
(+56 55) 2435 101


---

ESO La Silla
Phone:
(+56 2) 2464 4100
Fax:

(+56 2) 2464 4101


___________________________________________________________________________________________________
ESO Office La Serena
Avenida Panoramica No. 4461
Sector Aeroparque
Casilla 567
La Serena
Phone:
Fax:
(+56 51) 272 601
(+56 51) 215 175

Transportation details to/from Santiago airport.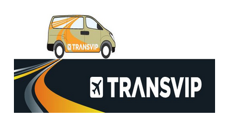 Taxi services to/from the Santiago airport are provided by the TransVIP company. Please do not take any other taxi company at the airport.
When arriving at the Santiago airport, e.g. to go to the ESO Guesthouse, it is very important that you follow this procedure. Travellers must approach the TransVIP counter – either in the post-customs area of the International Terminal (Llegadas Internacionales) or in the customs area of the Domestic Terminal (Llegadas Nacionales) – where s/he will be assigned a vehicle.
WARNING! It has been reported that taxi drivers impersonating TransVIP personnel can approach you and offer their services when you exit the passengers-only area of the terminal. They may know that you are associated to ESO, and will make you pay some unreasonable taxi fees if you go with them. When you arrive in Chile, ESO has already paid for your taxi and your name is on a list of passengers held by TransVIP personnel at their counter. To avoid being scammed, it is imperative that you always go to the TransVIP counter, give your name and indicate that you are an ESO traveller. You will then be given instructions and the exit gate at which your taxi is located. You never have to pay a taxi fee in Santiago when your trip has been arranged by ESO. Taxi fees paid by travellers to "fake drivers" will not be reimbursed by ESO.
Please refer to the map below to locate the TransVIP counters in the Santiago airport.
When leaving the Guesthouse or your hotel in Santiago, a taxi will be arranged in advance for you by ESO personnel in order to get you to the airport.