HARPS - High Accuracy Radial velocity Planet Searcher
Summary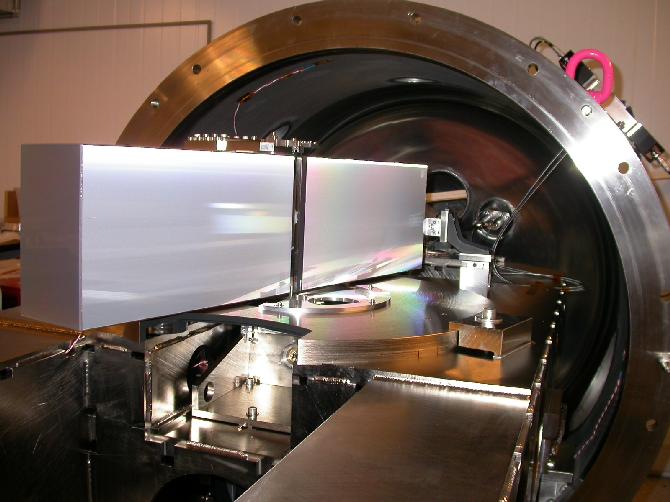 HARPS, the High Accuracy Radial velocity Planet Searcher at the ESO La Silla 3.6m telescope is dedicated to the discovery of extrasolar planets. It is a fibre-fed high resolution echelle spectrograph. Read more....
Publications based on data obtained with the HARPS instrument should quote the following reference paper: Mayor, M. et al. 2003, The Messenger 114, 20.
Contact Information
All questions related to observations and proposal preparation should be addressed to the La Silla Science Operations team.
Please send us your comments, suggestions and report errors and inaccurate statements in the web pages and manuals.
Content of these pages
The following items are available on all the HARPS pages, using the bar on the left.