MAYA: Meeting of ALMA Young Astronomers
Video recordings and conference photo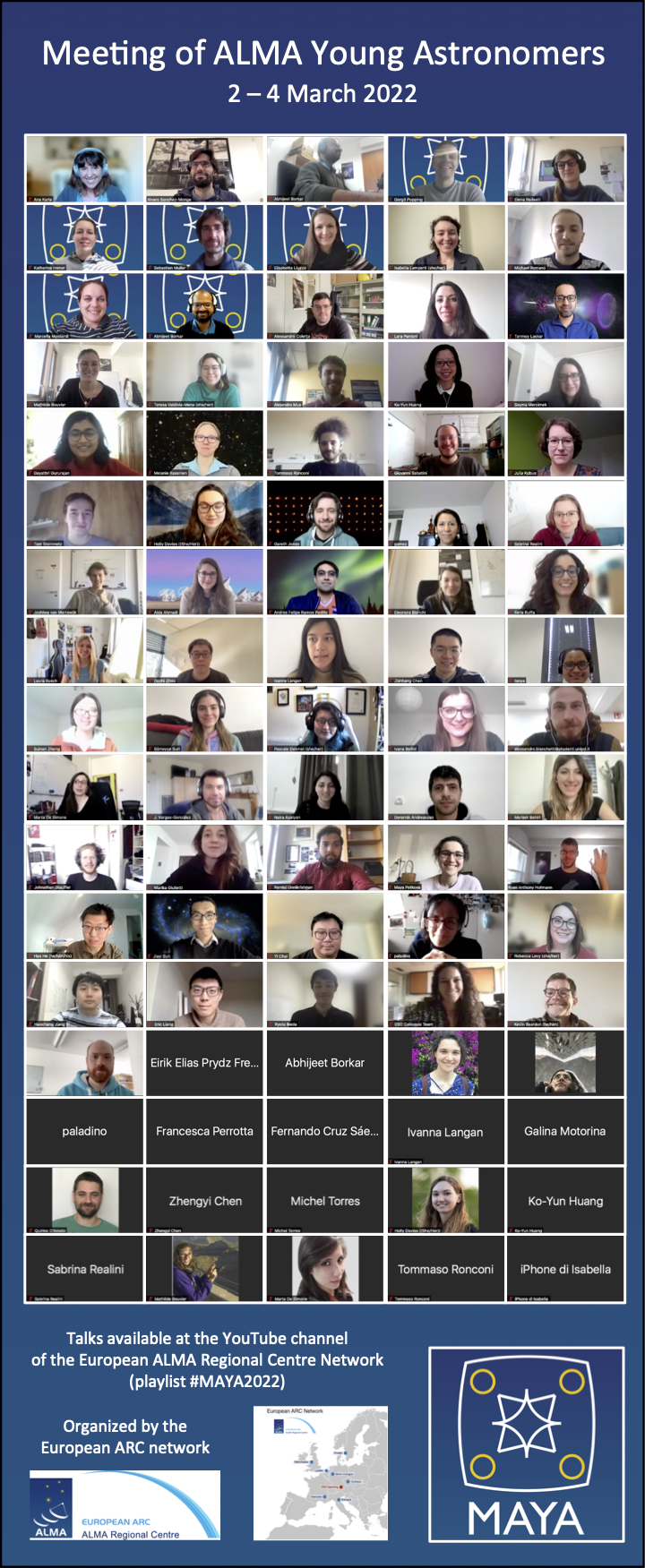 ---
The European ALMA Regional Centre Network is happy to announce a new series of events targeted toward early career astronomers interested in ALMA: the Meeting for ALMA Young Astronomers (MAYA).

The first MAYA will take place on 2022 March 2nd to 4th and it will be fully on-line.
We encourage any undergraduate, PhD students and postdocs, either with a direct interest to ALMA or simple curiosity, to join the event and share their projects in an open and friendly atmosphere. All types of astronomical subjects and ALMA observing modes are welcome. The final program selection will incorporate diversity of topics and speakers.
The goals of the meeting are to allow the participants to present their scientific work, interact with other participants and staff working in the ARC nodes, and potentially trigger new collaborations and new projects.
The format will be 15 min live talks followed by 3 min questions. The event will be spread over 3 days, with two sessions of ~2h per day.
We hope that this conference will create opportunities which will result in many exciting science proposals for the new Cycle 9 deadline to come.
Program
The program of the meeting can be found here.
The abstract booklet can be found here.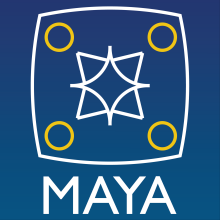 Important dates:
Registration deadline: 2022 January 31st
Notifications of abstract selection: 2022 February 10th
On-line event: 2022 March 2nd to 4th
SOC:
Abhijeet Borkar (co-chair)

Katharina Immer
Elisabetta Liuzzo (co-chair)

Sebastien Muller (chair)
Gergö Popping
Alvaro Sanchez-Monge