Extremely large astronomy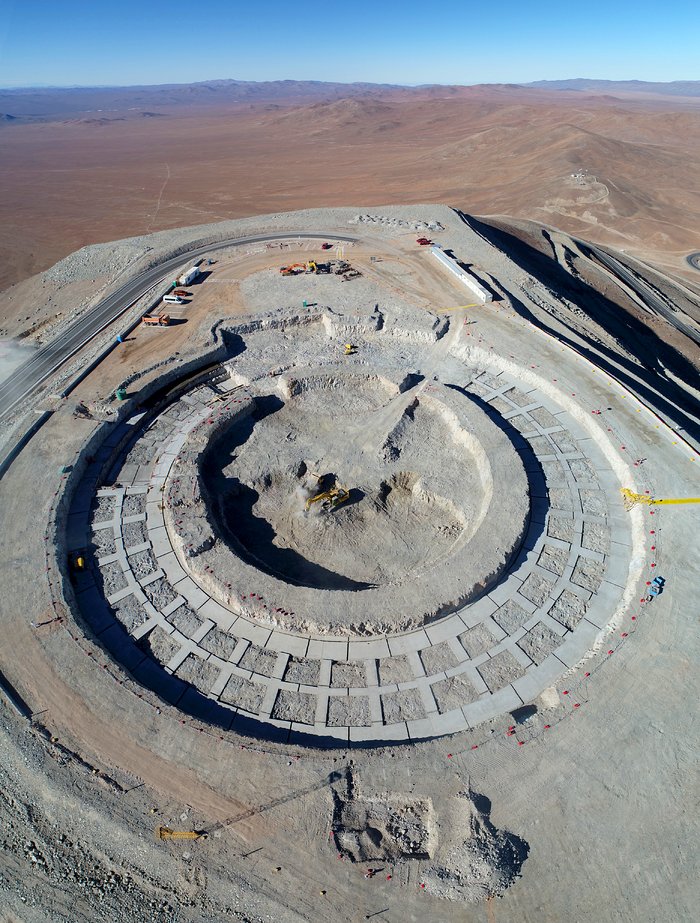 The era of extremely large telescopes is beginning — and it will revolutionise our understanding of the Universe. ESO's Extremely Large Telescope (ELT) is currently under construction in the remote Chilean Atacama Desert; this groundbreaking telescope alone will collect more light than over 200 NASA/ESA Hubble Space Telescopes.
As the name suggests, such telescopes are truly colossal. The largest primary mirrors — by which a telescope collects light — currently in operation at all of ESO's sites are the 8.2-metre-diameter mirrors in the four Unit Telescopes comprising the Very Large Telescope (VLT). The ELT will dwarf the already impressive VLT with its vast mirror at 39 metres in diameter! However, constructing a single, science-quality mirror of such a size is simply not possible — the ELT's primary mirror will, in fact, be a complex honeycomb arrangement of 798 tessellated hexagonal 1.4-metre mirrors.
Finding a suitable place for such a structure was also no easy task. As well as requiring the dry and light-pollution-free conditions at a high altitude necessary for successful astronomy, the ELT needed a huge space on which to spread its foundations. As such a location was not available, it was created! The complex journey of the ELT's construction began by flattening the top of the Cerro Armazones mountain in Chile, taking 18 metres off its full height. That site is now covered by a web of foundations — as seen in this image.
Credit:
About the Image
| | |
| --- | --- |
| Id: | potw1844a |
| Type: | Photographic |
| Release date: | 29 October 2018, 06:00 |
| Size: | 5219 x 6880 px |
---
About the Object
---
Image Formats
---
Zoomable
---
Wallpapers
---