Announcement
New Exoplanet Hunter to be Sited at ESO's La Silla Observatory
29 June 2016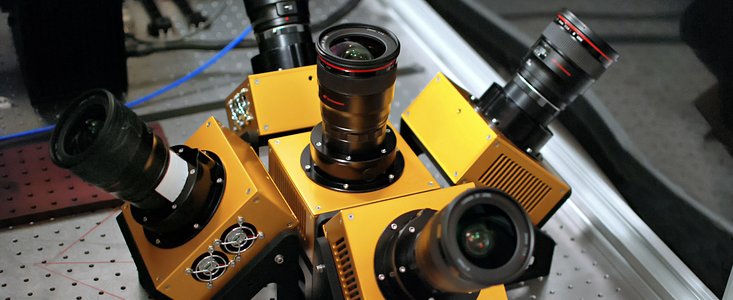 ESO has reached agreement with Leiden University in the Netherlands to site a station of MASCARA (the Multi-site All-Sky CAmerRA) at ESO's La Silla Observatory in Chile. The contract was signed by ESO Director General Tim de Zeeuw and Geert de Snoo, Dean of the Faculty of Science at Leiden University.
MASCARA is a planet-hunting instrument that will eventually consist of a number of individual stations operating at sites across the globe. Each station contains a battery of cameras which will monitor almost the entire sky visible from its location. Once all the stations have been installed, MASCARA will be able to provide almost all-sky coverage down to magnitude 8. Its main purpose is to find the brightest transiting exoplanets, but there are also a wealth of secondary science goals. MASCARA is expected to provide a catalogue of the brightest targets for future exoplanet characterisation missions.
The first MASCARA station is already operating on the Roque de los Muchachos Observatory on the island of La Palma in the Canary Islands. The second station, due to begin operation before the end of 2016, will take advantage of the excellent observing conditions at the La Silla site.
Links
Contacts
Ignas Snellen
Leiden Observatory
Postbus 9513
2300 RA Leiden, The Netherlands
Email: snellen@strw.leidenuniv.nl
Richard Hook
ESO Public Information Officer
Garching bei München, Germany
Tel: +49 89 3200 6655
Cell: +49 151 1537 3591
Email: rhook@eso.org