Announcement
Winner of Summer AstroCamp 2018 Bursary Announced
14 June 2018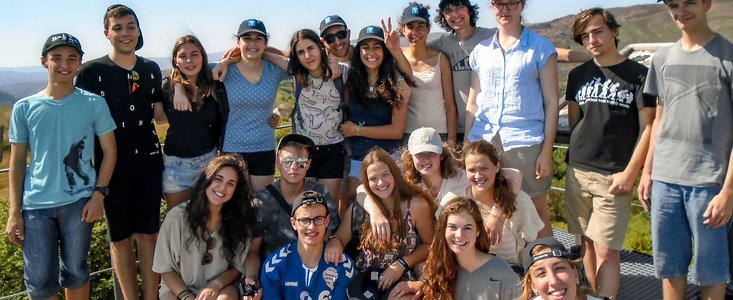 The winner of the AstroCamp 2018 bursary offered by ESO has now been selected from over 50 applications from more than 10 countries. ESO is delighted to announce that Paloma Thevenet, a French citizen living in Italy, is the winner of the ESO bursary.
The standard of applications was extremely high, from a variety of enthusiastic future scientists and engineers keen to attend this year's camp. The ESO bursary covers the full cost of the camp, providing Paloma with financial assistance to participate in this potentially career-defining event.
AstroCamp is an academic programme devoted to astronomy and physics, organised by the Centre for Astrophysics of the University of Porto (CAUP) and the Institute of Astrophysics and Space Sciences. The camp will take place from 5 to 19 August 2018 at the Centre for Environmental Education and Interpretation of the Corno de Bico Protected Landscape, in a secluded and tranquil setting away from the stresses of urban centres. The programme is intended for secondary school students from European Union countries, in one of their final three years of education before university.
Over the two weeks of the camp, the students will observe the dark night skies using both the naked eye and telescopes as well as Skyping with astronomers and physicists from different countries. They will also complete a computational project, working with data from some of the world's best telescopes. Social activities such as hiking, sports, community service activities and film/documentary sessions will also contribute to making the camp a fun and enriching experience. In total, the camp will accommodate 15 secondary school students aged between 15 and 18 years.
Links
Contacts
Tania Johnston
ESO Supernova Coordinator
Garching bei München, Germany
Tel: +49 89 320 061 30
Email: tjohnsto@eso.org
Carlos Martins
AstroCamp organiser
Email: astrocamp@astro.up.pt