A Timeless Sanctuary in Santiago — The ESO Guesthouse, Then and Now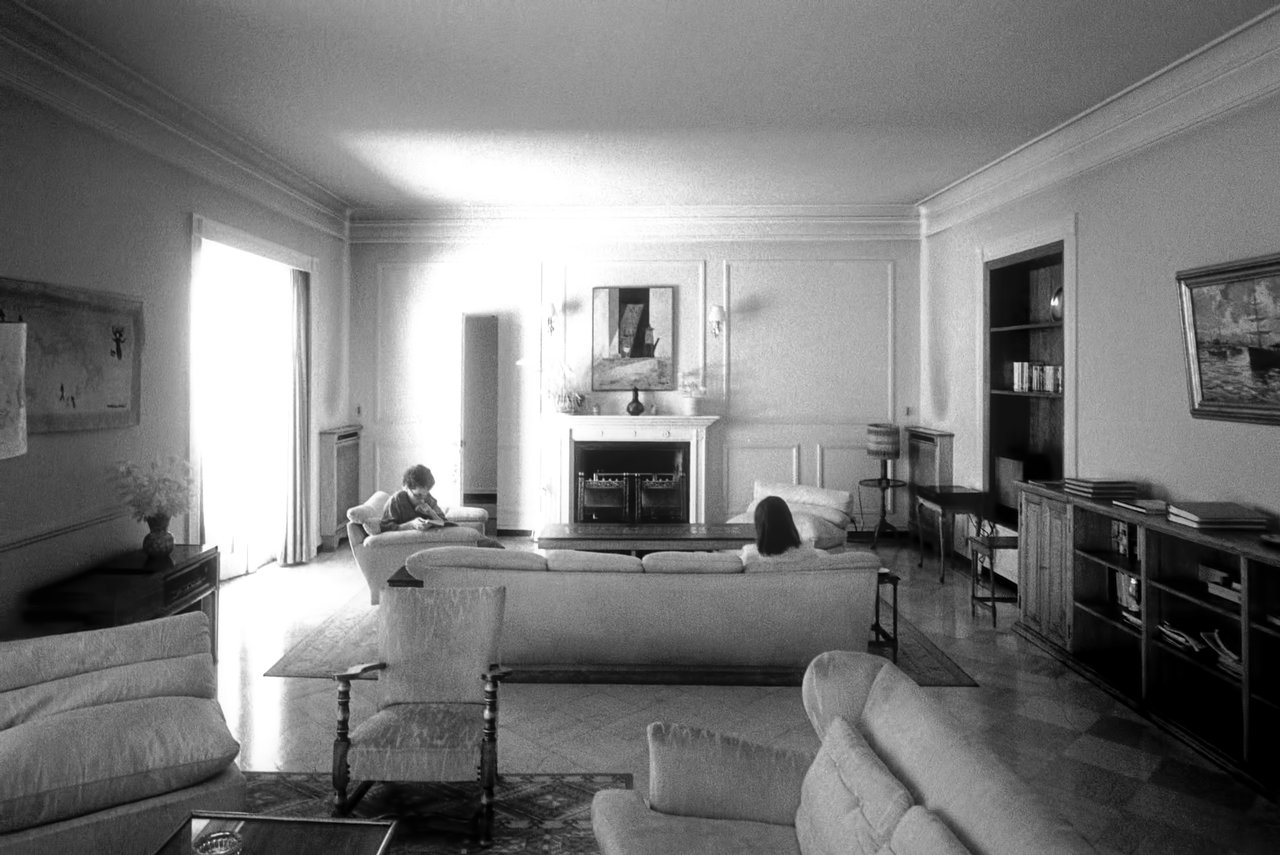 Drag green handle to reveal images
ESO turns fifty this year, and to celebrate this important anniversary, we are showing you glimpses into our history. Once a month during 2012, a special Then and Now comparison Picture of the Week shows how things have changed over the decades at the La Silla and Paranal Observatory sites, the ESO facilities in Santiago de Chile, and the Headquarters in Garching bei München, Germany.
This month, we are showing a part of ESO that feels almost timeless. After a long intercontinental flight to Santiago, or the night-shifts of an observing run at the telescopes, what could be better than a comfortable staging post at which to recover and rest before the next part of the journey? From the organisation's earliest years, ESO's Guesthouse in Santiago has provided just this for visitors to the observatory's sites in Chile. Our Then and Now photographs this month show the guesthouse lounge, in 1996 and the present day.
The guesthouse is a large villa in a quiet part of the Chilean capital. It is renowned among ESO staff and visiting astronomers as a welcome and inviting rest stop on the long journey between Europe and the remote observatory sites. Almost all European astronomers visiting La Silla, Paranal, or Chajnantor are likely to pass through the guesthouse. Here they can recover from the journey, converse with fellow astronomers, prepare for their observation run and — for newcomers — perhaps get their first glimpse of the southern night sky.
It was decided as early as 1964, with the ESO activity increasing in Santiago, to acquire a pied à terre in the city so that ESO would not have to rely on hotels. The purchase of the guesthouse was completed in March 1965, and it was originally used as an administration office as well as a lodge for visitors. However, in the early 1970s the official ESO offices were moved to the new building in Vitacura, a few kilometres away in the city, allowing the guesthouse to be used exclusively for the comfort and convenience of travel-weary astronomers and other staff.
As can be seen in these two photographs, the guesthouse has not changed much over the years. Wireless internet is now available, and a more modern coffee machine has been provided, but the guesthouse remains a relaxed and peaceful sanctuary. The perfect place to unwind and prepare for gruelling yet exciting nights of observations, and perhaps for the next big discovery.
Links
Credit
ESO
About the Image Comparison
| | |
| --- | --- |
| Id: | potw1237a |
| Release date: | 10 September 2012, 10:00 |
Images