Announcement
Winners of Fourth ESO Astronomy Camp Bursaries Announced
4 November 2016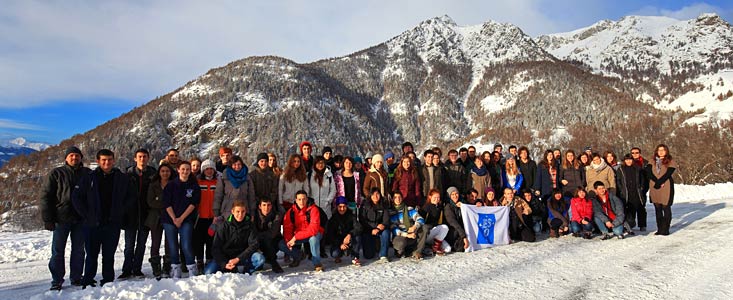 More than 180 video applications from 25 countries were submitted for the 2016 ESO Astronomy Camp and the winners of the bursaries offered by ESO and the national partners have now been selected.
The standard of applications was extremely high this year, with a variety of highly enthusiastic future scientists and engineers keen to gain a place at this year's camp. ESO is delighted to announce that Lucia Mendes Cucchieri from Brazil is the winner of the ESO bursary. The ESO bursary covers the full cost of the camp and the associated travel for the student.
The following students will also receive financial support from the national partners:
Thanks to these partner organisations and the ESO bursary, one student from each ESO Member State from which applications were received will have financial assistance enabling them to participate in this potentially life-changing event. All partner organisations also contribute to the camp by providing speakers and input to the programme, thanks to a shared passion and vision for astronomy outreach.
The camp — organised by Sterrenlab in collaboration with ESO, the ESO Science Outreach Network and the Astronomical Observatory of the Autonomous Region of the Aosta Valley — will take place from 26 December 2016 to 1 January 2017 in Saint-Barthélemy, Nus, Italy.
Exploring the theme of "The Visible and Hidden Universe", the camp will hold several astronomical sessions, including lectures, hands-on activities, and night-time observations with the telescopes and instruments at the observatory. The camp follows the Responsible Research and Innovation guidelines by exposing students to real research and giving them the opportunity to interact with active scientists. Social activities, winter sports, and excursions will also contribute to making the camp a memorable experience for the participants.
In total, the camp will accommodate a maximum of 56 secondary school students aged between 16 and 18. Selected candidates will be contacted via private e-mail.
Links
Contacts
Tania Johnston
ESO Supernova Coordinator
Garching bei München, Germany
Tel: +49 89 3200 6130
Email: tjohnsto@eso.org
Cristina Olivotto
Sterrenlab
Tel: +41 76 4001378
Email: cristina@sterrenlab.com