Announcement
Winners of Photo Nightscape Award 2015 Announced
10 November 2015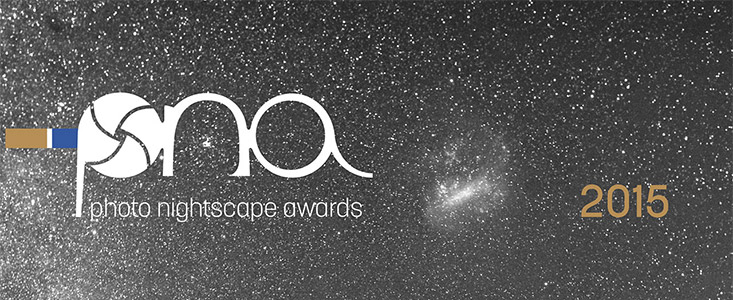 The outcome of the 2015 Photo Nightscape Award — organised by Ciel et Espace Photos — has been decided. Over 400 photographs and timelapses from more than 50 countries were submitted for this year's competition, from which eight winners have now been chosen.
Prizes were awarded to the first and second places in three categories: Nightscape, In Town, and Timelapse, with two further awards in the Junior category.
The first prize in the Nightscape category went to Michael Goh from Australia for his spectacular nightscape showing the plane of our home galaxy, the Milky Way, arching above the Australian desert. His award is a one-week trip to the Paranal Observatory, home of the Very Large Telescope (VLT) in northern Chile. This prize was offered by ESO, which is a supporting partner of the Photo Nightscape Award. Eric Courcier from France won second place in this category.
Philippe Jacquot from France was awarded first place in the In Town category, followed by Yuasa Mitsunori from Japan in second place. José Antonio Hervas from Spain won the first prize in the Timelapse category, with Mark Gee from New Zealand receiving the second prize.
The winner in the Junior category was Louis Hadrien Gros of France and the runner up was Arthur Marie-Jamet of France.
The award ceremony will take place on 12 December 2015, at the planetarium of the Cité des Sciences et de l'Industrie in Paris, where a selection of the best photographs and timelapses from the competition will be on display.
Links
Contacts
Franck Séguin
Tel: +39 1 45 89 89 08
Email: pna@photonightscapeawards.com
Richard Hook
ESO Public Information Officer
Garching bei München, Germany
Tel: +49 89 3200 6655
Cell: +49 151 1537 3591
Email: rhook@eso.org