Announcement
Trailer for IMAX 3D® Cosmic Experience Hidden Universe Released
10 October 2013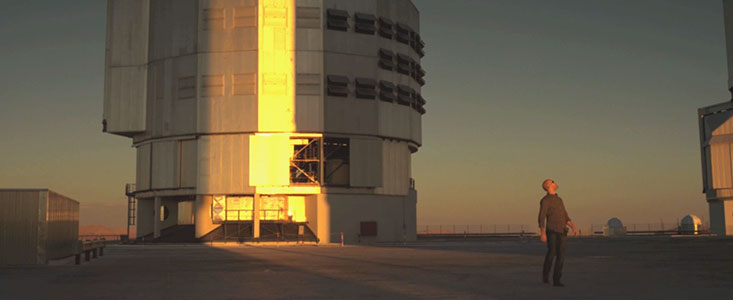 If you are still not looking for a theatre location nearby to watch the 3D production Hidden Universe, we invite you to take a look at this trailer to see what you are missing out. 
Recorded last October at several locations, including Paranal in Chile, the site of ESO's Very Large Telescope, and at the site of the ALMA Observatory, the film combines live action scenes with 3D versions of celestial objects, offering an immersive cosmic experience. You will witness the stunning magnificence of the Universe and the equally amazing tools that astronomers use to reveal its secrets in the cinematic medium that does it best.
To check the most up-to-date list of theatre locations where the movie is available, go here.
Links
Contacts
Lars Lindberg Christensen
Head, ESO education and Public Outreach Department
Garching bei München, Germany
Tel:  +49 89 3200 6761
Cell:  +49 173 3872 621
Email: lars@eso.org