Announcement
E-ELT Site Selection Advisory Committee Recommends Cerro Armazones in Chile
4 March 2010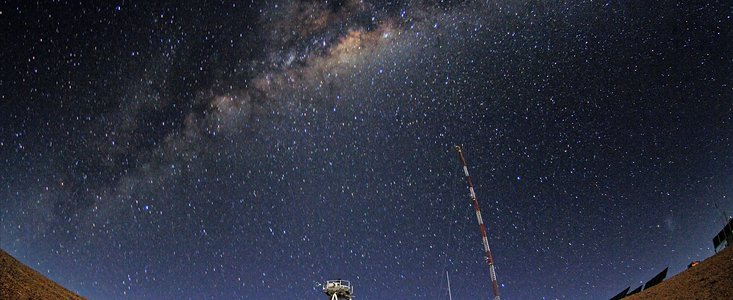 ESO Council delegates met in Committee on 2–3 March 2010 and discussed the process for adoption of a baseline reference site for the European Extremely Large Telescope (E-ELT). This will enable the successful conclusion of the detailed design of the telescope with the goal of preparing a proposal for construction in due course.

ESO Council received a report with the main conclusions from the E-ELT Site Selection Advisory Committee. These conclusions confirm that all sites examined in the final short list (Armazones, Ventarrones, Tolonchar and Vizcachas in Chile, and La Palma in Spain) have very good conditions for astronomical observing, each one with its particular strengths. The technical report concludes that Cerro Armazones, near Paranal, stands out as the clearly preferred site, because it has the best balance of sky quality across all aspects and it can be operated in an integrated fashion with the existing ESO Paranal Observatory.

The ESO Council was also informed of the proposals from Chile and from Spain to host the E-ELT. Council is extremely thankful to the Governments of both countries for their generous and helpful offers.

Council will convene again soon to make a decision on the E-ELT baseline site, taking into account the recommendations of the Site Selection Advisory Committee and all other relevant aspects.
Links
Contacts
Lars Lindberg Christensen
Head of ESO ePOD
Garching, Germany
Tel: +49 89 3200 6761
Cell: +49 173 387 2621
Email: lars@eso.org

Henri Boffin
ESO La Silla-Paranal/E-ELT Press Officer
Phone: +49 89 3200 6222
Cell: +49 174 515 43 24
E-mail: hboffin@eso.org