Announcement
Belgium Confirms E-ELT Commitment
19 October 2012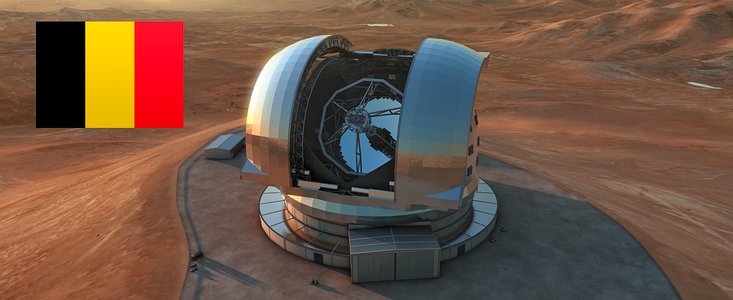 Representatives of Belgium have confirmed that their country will participate fully in the European Extremely Large Telescope (E-ELT) programme. Their commitment was announced at a recent meeting at ESO's Headquarters in Garching, Germany. Seven ESO Member States have now approved their full participation in the E-ELT programme.
At the last full meeting of the ESO Council, in June, Belgium was one of the four countries that voted in favour ad referendum, meaning subject to confirmation. The other three ad referendum votes were from Finland, Italy, and the United Kingdom. The remaining four ESO Member States are also actively working towards joining the programme in the near future.
Construction of the E-ELT is expected to start in 2013, with first light to come early in the next decade.
Links
Contacts
Richard Hook 
European Southern Observatory 
Garching, Germany 
Phone: +49 89 3200 6655 
Mobile: +49 151 1537 3591
Email: rhook@eso.org