Surroundings of the star HR 8799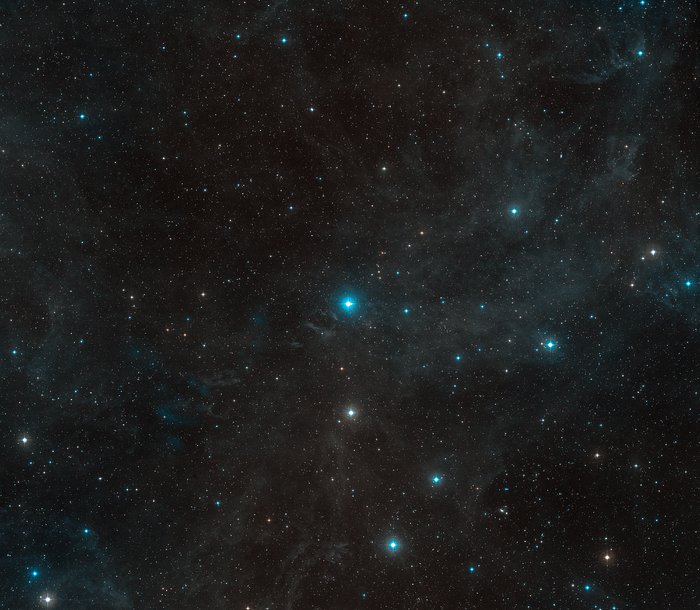 This wide-field image shows the surroundings of the young star HR8799 in the constellation of Pegasus. This picture was created from material forming part of the Digitized Sky Survey 2. The location of HR 8799 is shown.
Credit:
ESO/Digitized Sky Survey 2. Acknowledgement: Davide de Martin.
About the Image
| | |
| --- | --- |
| Id: | eso1905c |
| Type: | Observation |
| Release date: | 27 March 2019, 12:00 |
| Related releases: | eso1905 |
| Size: | 12685 x 11053 px |
---
About the Object
---
Image Formats
---
Wallpapers
---
Coordinates
| | |
| --- | --- |
| Position (RA): | 23 7 26.38 |
| Position (Dec): | 21&deg 7' 43.78" |
| Field of view: | 212.96 x 185.56 arcminutes |
| Orientation: | North is 0.2° left of vertical |