Announcement
ESO's 2012 Calendar is Available
Limited edition celebrating ESO's 50th anniversary
21 December 2011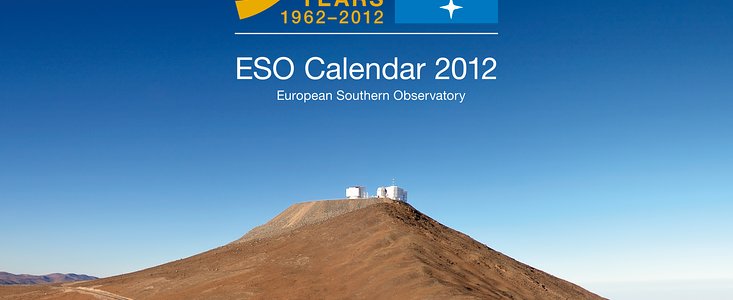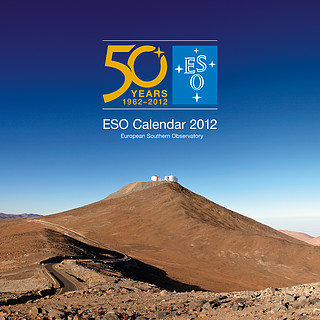 The European Southern Observatory's 2012 calendar has been released.
The 2012 edition is dedicated to ESO's 50th anniversary. It sports a specially designed ESO logo, and features a timeline of the most important dates in the history of ESO and its front-line telescopes, as well as ESO's ten most significant scientific discoveries. For added convenience, lunar phases throughout the year are also indicated.
Combining a selection of the most stunning images of astronomical objects from the past year, as well as of ESO's flagship telescopes, the 2012 calendar is a tribute to ESO's historical achievements and tradition of innovation acquired over 50 years of experience at the forefront of astronomy.
The calendar measures 42 x 42 cm and has 15 pages, with a cardboard back.
Links
Contacts
Mathieu Isidro
ESO education and Public Outreach Department, Garching, Germany
Tel: +49-89-3200-6222
E-mail: misidro@eso.org