Announcement
ESO at JENAM 2010
The European Week of Astronomy and Space Science
1 September 2010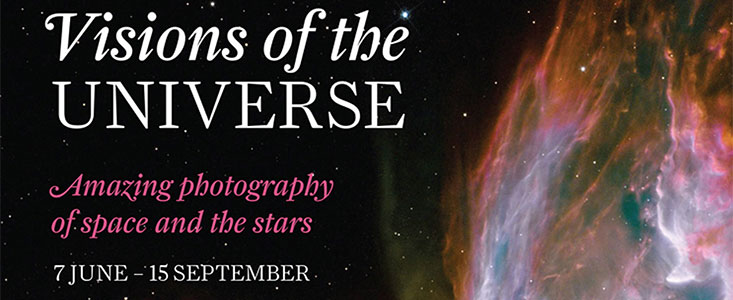 ESO will have a significant presence at the Joint European and National Astronomy Meeting (JENAM) in Lisbon, Portugal, during the week of 6–10 September 2010. JENAM is organised jointly each year by the European Astronomical Society (EAS) and one of the European national astronomical societies. This year's JENAM will be the 18th Annual Meeting of EAS and the 20th Annual Portuguese Meeting of Astronomy and Astrophysics.
On Monday 6 September EAS will inaugurate a new award to honour astronomers of outstanding scientific distinction, the Lodewijk Woltjer Lecture. The award is named after Lodewijk Woltjer, one of Europe's outstanding astronomers of the second half of the twentieth century, and ESO Director General from 1975 till 1988. Under his leadership ESO established itself as one of the world's leading astronomical institutes, and took the decision to build the Very Large Telescope (VLT), the world's most advanced visible-light astronomical observatory. The inaugural lecture will be given by Professor Woltjer himself.
ESO will have a dedicated Plenary Session on Tuesday 7 September. The ESO Director of Science Bruno Leibundgut will give a plenary presentation on ESO and the E-ELT, followed by the leader of the ESO Survey Team, Magda Arnaboldi. There is also an ESO Special Session on ALMA Early Science on this day.
The EAS Tycho Brahe Prize for 2010 has been awarded to Raymond Wilson. Dr Wilson is one of the fathers of active optics, a technique that revolutionised the world of large telescopes. He led the first implementation of active optics — at the pioneering New Technology Telescope at ESO's La Silla Observatory. All major telescopes, including ESO's VLT, are now built with this technology. He has also very recently shared the prestigious million dollar Kavli Prize. Raymond Wilson will speak in the Plenary Session on Friday 10 September.
On Tuesday 7 September there will be a Special Session on Education and Outreach after the International Year of Astronomy 2009 (IYA2009) in Europe. ESO has had a significant involvement in IYA2009, hosting the IYA2009 secretariat and playing major roles in several global Cornerstone projects for the year. One of these was the Cosmic Diary, and on 7 September at 10:30 a book based on this project, entitled Postcards from the Edge of the Universe, will be launched at the ESO exhibition stand.
Links