eso9204 — Organisation Release
Inauguration of the REOSC Polishing Facility for the Very Large Telescope 8.2-metre Mirrors [1]
21 April 1992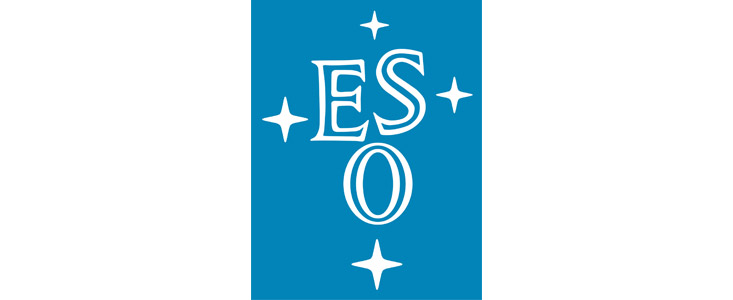 On April 24, 1992, the French Minister for Research and Space, Professor Hubert Curien, will inaugurate a unique, new optical facility of R.E.O.S.C [2] , at Saint Pierre du Perray, near Paris. The delicate polishing of the giant mirrors for ESO's 16-metre equivalent Very Large Telescope (VLT) will take place here.
Polishing the world's largest optical mirrors
In the summer of 1989, ESO and R.E.O.S.C. signed a contract [3] concerning the polishing of the four 8.2 metre mirror blanks for the world's largest 'optical telescope, the ESO Very Large Telescope (VLT). This included the design and construction by R.E.O.S.C. of a completely new polishing facility, which would be able to handle this technically very demanding task.
Less than three years later, the new 32-metre tall, 1100 m2 R.E.O.S.C. optical laboratory is now ready and equipped with the most modern, computer-controlled machines. One of these will perform the rough polishing. Another will give the four enormous mirrors their final form and ensure that the 50 m2 surfaces will be exceedingly smooth. In order to carry out the corresponding tests, R.E.O.S.C. has built a very elaborate 32-metre high tower, just above this machine. This is necessary to realize the full potential of the VLT, so that it can produce the sharpest possible images and detect and observe fainter and more distant celestial objeds than any other telescope.
The ZERODUR mirror blanks [4] will be delivered by SCHOTT Glaswerke (Mainz, Germany). The first blank, which is now undergoing the final treatment there, will be picked up and transported by R.E.O.S.C. in May 1993; the three others will follow soon thereafter. The mirror blanks will be transported from Mainz to Paris by barge, down the river Rhine, along the Channel coast and then up the river Seine to the town of Evry, near the R.E.O.S.C. VLT facility.
Notes
[1] This Press Release is published simultaneously by ESO and R.E.O.S.C. and is accompanied by a colour photo of the new facility.
[2] R.E.O.S.C. is a subsidiary of the SFIM group of which the main share holders are FllAM¬ATOME and NAVIGATION MIXTE
[3] See eso8905.
Contacts
Richard West
ESO EPR Dept
Garching, Germany
Email: information@eso.org