From a Dirt Track to the World's Leading Observatory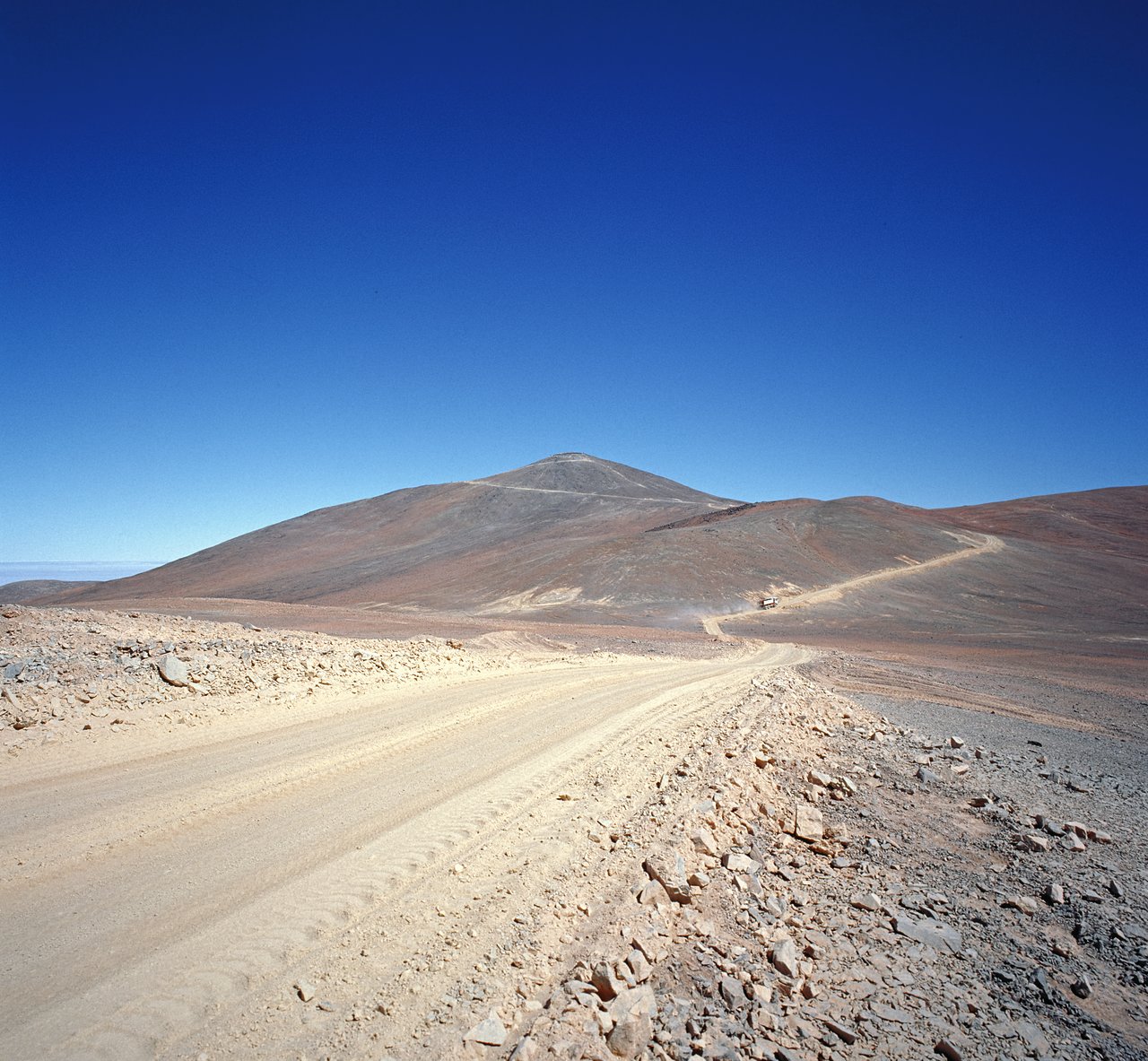 Drag green handle to reveal images
ESO turns fifty this year, and to celebrate this important anniversary, we are showing you glimpses into our history. Once a month during 2012, a special Then and Now comparison Picture of the Week shows how things have changed over the decades at the La Silla and Paranal Observatory sites, the ESO offices in Santiago de Chile, and the Headquarters in Garching bei München, Germany.

This pair of pictures shows a view from the entrance of the Paranal Observatory site in northern Chile, looking towards the summit of Cerro Paranal, as seen in 1987 and in the present day.

The Cerro Paranal region was first scouted out as a possible site for the future Very Large Telescope (VLT) in 1983 by a team including ESO's Director General at that time, Lodewijk Woltjer (see The Messenger, No. 64, pp 5–8 for more information). In 1987 a dirt road to the summit was constructed and a permanent station for monitoring the conditions was established. The historical picture shows the view at that time.

The site testing results were extremely good — the conditions were clearly better than either ESO's La Silla Observatory or the other sites then under consideration. They led to the decision to site the VLT on Paranal, which was made by the ESO Council in December 1990 (see eso9015).

Much has changed at Paranal in the 25 years since the historical photograph was taken. The summit of the mountain was leveled and a high-quality road put in place, and of course the observatory's telescopes themselves were constructed. The complete and fully operational observatory can be seen in the present day photograph. On the summit now stand the four 8.2-metre VLT Unit Telescopes, along with the four smaller 1.8-metre Auxiliary Telescopes, used for interferometry, as well as the 2.6-metre VLT Survey Telescope. At the gate many buildings forming the observatory's basecamp have been erected. For a view from the opposite direction, looking down from the mountaintop over the basecamp, see the earlier Picture of the Week potw1230.
Links
Credit
ESO
About the Image Comparison
| | |
| --- | --- |
| Id: | potw1232a |
| Release date: | 6 August 2012, 10:00 |
Images