Announcement
New Video Compilation: ESO's La Silla Telescopes in 2016
A video tour around the La Silla observatory
2 June 2016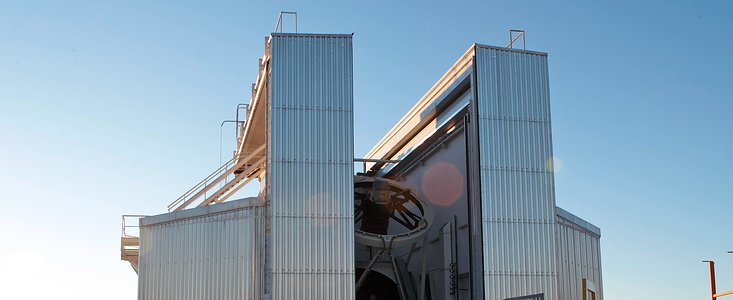 ESO has released a new video Compilation showing its telescope facilities at the La Silla observatory in Chile. The Compilation was filmed during the recent the ESO Fulldome Expedition and is released in Ultra HD resolution. High above the Atacama Desert, the observatory is home to an array of world-class telescopes, equipped with sophisticated instruments to observe the cosmos. Even though some of these telescopes are now decades old, they still amount to some of the finest observing facilities in the world, and benefit from the continuous advances in instrument technology that ESO encourages. Added to the superb observing conditions at the site, these telescopes are still making significant astronomical discoveries.
In the video you are introduced to the telescopes in order of size, from the largest, ESO's 3.6-metre telescope, to the smallest, the Belgian 0.6-metre TRAPPIST telescope. All have made major contributions to our understanding of the Universe, proving that size is no barrier to producing good scientific results. The last telescope shown is the Swedish-ESO Submillimetre telescope, which was decommissioned in 2003 and now stands gazing out across the desert, a monument to its career at the forefront of astronomy. The video ends with a trip to the control room, where astronomers direct the telescopes during the night's observing, and are protected from the cold outside.
In the age of very large telescopes (like the VLT) — and soon of extremely large telescopes (like the E-ELT) — La Silla observatory remains as a testament to ESO's visionary foundations and to its commitment to the highest quality astronomical research.
Links
Contacts
Richard Hook
ESO Public Information Officer
Garching bei München, Germany
Tel: +49 89 3200 6655
Cell: +49 151 1537 3591
Email: rhook@eso.org