Announcement
Klaus Tschira, 1940–2015
Founder of the Klaus Tschira Stiftung and Donor of the ESO Supernova passes away at the age of 74
31 March 2015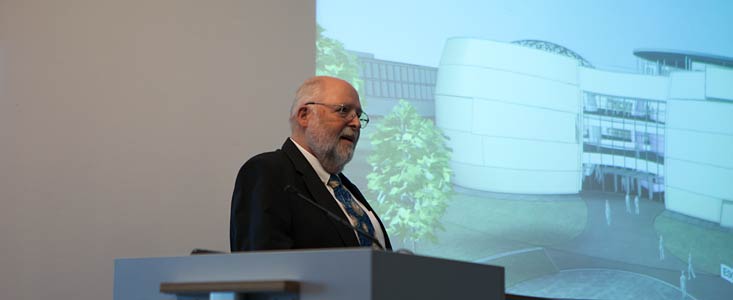 It is with great sadness that we have learned of the death of Dr. Klaus Tschira, who passed away unexpectedly today in Heidelberg at the age of 74.
Klaus Tschira was a devoted supporter of science education and astronomy, and a close friend of ESO. The foundation he established offered to ESO the donation of a state-of-the-art facility to showcase astronomy to the public: the ESO Supernova Planetarium & Visitor Centre. Work on the building began in early 2015 and it was a privilege to hold a special groundbreaking ceremony on 24 February in the presence of Dr. Tschira.
We extend our most sincere condolences to his family and his colleagues.
Links
Contacts