Announcement
CAPjournal Issue 13 Now Available
16 April 2013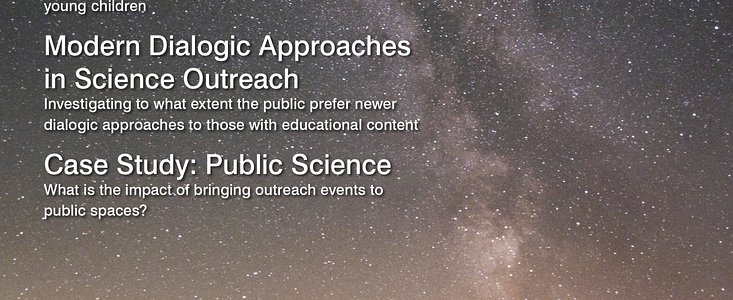 The 13th issue of Communicating Astronomy with the Public (the CAPjournal) is out now! Do you want to find out more — topics range from the cardinal rules of science writing to the most up-to-date research on astronomy communication?
Sarah Reed, former science editor of the Universe Awareness project and the new editor-in-chief of CAPjournal, starts us off with her sage advice on how to be effective when writing for the young. Writing for children is not child's play; but we hope that Sarah's top tips will soon be inspiring the future Hubbles and Hawkings.
A major problem with outreach is how to take a private activity, the science of astronomy, and make it public. Leading figures from the Chandra X-Ray Center present a case study in exactly this, with promising results. They ask the pertinent questions: Who do public science displays attract? And what happens afterwards? We get a taste of how to take astronomy to the public, and be a success.
Finally, astronomy communication has progressed dramatically in the past decade. Vickie Curtis from the Open University in the UK presents her analysis of modern dialogue-based approaches in science outreach, with interesting results.
There is all this, and more, in this free, peer-reviewed journal for astronomy communicators — now available for download.
Links