Announcement
ESO Releases The Jewel on the Mountaintop
New history book published in celebration of 50 years of the European Southern Observatory
28 September 2012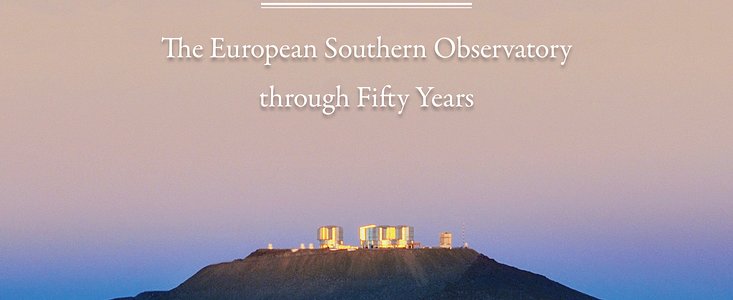 ESO's brand-new history book, The Jewel on the Mountaintop — The European Southern Observatory through Fifty Years, is a comprehensive account of the observatory, as well as a truly remarkable success story for European research. It is available for purchase in hardcover format from Wiley-VCH.
Produced for ESO's 50th anniversary, The Jewel on the Mountaintop provides a deep insight into ESO's history as told by the people who have made it what it is today. It tells of the battles fought, the mountains climbed and the hurdles overcome in order to obtain a better understanding of the Universe of which we are a part.
The author, senior ESO adviser Claus Madsen, carried out extensive interviews with key players, from both inside and outside the organisation to allow him to accurately portray the evolution and significance of the organisation and its achievements. The book is divided into four sections, entitled Catching Up (1962–1980), Years of Experimentation (1980–1990), The Breakthrough and Towards New Horizons (up until 2007). Almost 150 images spread through the book's 560 pages help to paint a complete picture of ESO.
The Jewel on the Mountaintop is the second book released by ESO this year. The first, Europe to the Stars — ESO's first 50 years of exploring the southern sky is a sumptuously illustrated coffee-table book celebrating ESO's first 50 years exploring the southern sky. This book is available for download from the ESO website or to purchase in high gloss, hard-cover format from Wiley.
Links
Contacts
Claus Madsen
ESO, Senior adviser
Garching bei München, Germany
Tel: +49 89 3200 6278
Email: cmadsen@eso.org
Richard Hook
ESO, La Silla, Paranal, E-ELT & Survey Telescopes Press Officer
Garching bei München, Germany
Tel: +49 89 3200 6655
Cell: +49 151 1537 3591
Email: rhook@eso.org