Announcement
ESO releases The Messenger No. 144
20 June 2011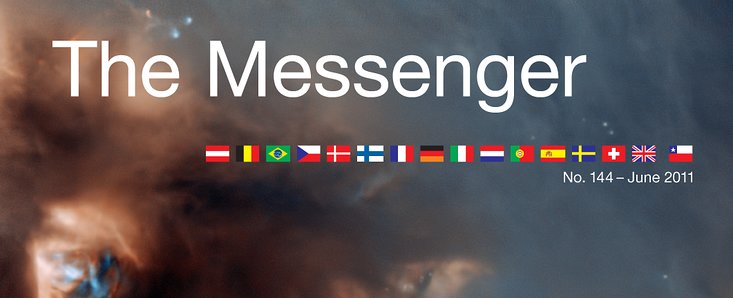 ESO has released a new edition of its quarterly journal, The Messenger. This issue covers a range of topics from ESO's telescopes to Open Days:
Find out how the first South America country, Brazil, became a member of ESO.
Keep up-to-date with ESO's new telescopes and instruments.
Learn about recent science results on the Magellanic Clouds and the Carina Dwarf Galaxy.
Find out about recent and forthcoming ESO workshops.
Follow ALMA as it gets ready to begin science observations.

The Messenger is now available for download in PDF format. You can also subscribe to receive a free printed copy, just visit The Messenger website.
Links