Announcement
New Presentation on ESO's Top 10 Science Discoveries Available
30 June 2010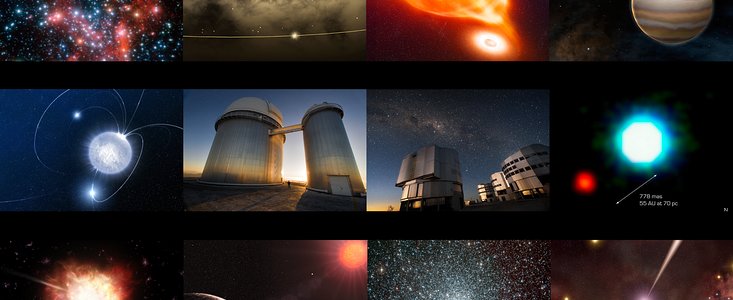 What are the hottest science topics from the most productive observatory in the world?
Find out in the new slide presentation "Top 10 Discoveries by ESO Telescopes", now available online. From the many impressive discoveries based on data taken by ESO telescopes, this presentation introduces ten that have been selected as the most remarkable so far, based on their scientific relevance and implications.
The presentation consists of 38 slides with explanations, impressive images, and links to related information on the ESO website. This product, designed for the non-specialist, will be particularly useful for educators or anyone who needs to give a presentation on this topic.
Links